Artist Assistants
Volunteers Wanted
Evewright Arts Foundation is an Essex based not for profit organisation. We are passionate to seek out, find and preserve valuable untold stories from marginalised Black communities and present them in informal settings in an innovative and engaging way bringing hard to reach young and older generations together. We value the importance of our community telling their stories in their own voice. Four volunteers are required for an exciting oral history and drawing project interviewing and audio recording stories from black elders in the Colchester and surrounding area. You will also be involved in organising a fun exhibition weekender event and participate in running a drawing workshop. Benefits
• communication and interview skills working with elders,
• oral history recording and editing skills
• and develop your drawing skills
• travel and expenses paid (up to a maximum daily limit)
Training
You will benefit from oral history and audio equipment training and mentoring from Artist Everton Wright (Evewright) and the team. Skills and Qualifications Required:
We are looking to recruit young volunteers who:

• Are welcoming and friendly
• Preferably of Caribbean or African heritage who is interested in oral history, black elders and wishes to make a       contribution to making their voices heard
• Is an art student or have artistic skills or is interested in audio production
• Is able to encourage elders to share their stories
• Enjoy liaising with the public
• Ability to work in a team.
This volunteer opportunity will take place mainly in Colchester & Tendring but there may be research trips to regional archives and Black Cultural Archives in London
The position is flexible. The project is due to begin in October 2017 and will end July 2018.
Please email your CV to the email address below before 30 September for the attention of the team with a cover letter telling us why you believe you are suitable for the positon. Successful candidates will begin in October.
Telephone 08450 542 305
Email:

Hello@evewrightstudio.com


website:

www.evewrightstudio.com




www.evewright.com/eaf
Evewright Arts Foundation
Identities & Stories - Caribbean Takeaway Takeover
Evewright Arts Foundation (EAF) is a not for profit voluntary community organisation. We are passionate to seek out, find and preserve valuable untold stories from marginalised Black communities and present them in informal settings in an innovative and engaging way bringing hard to reach young and older generations together. We value the importance of our community telling their stories in their own voice.
The first project the foundation will be delivering over the next twelve months is

Identities and Stories – Caribbean Takeaway Takeover.
This is an oral history art project to archive voices and stories of 8 local African Caribbean elders from Colchester and the surrounding Essex areas. It will involve audio recordings, 8 photo etchings and a Caribbean takeover weekender exhibition including a fun activity day and workshop and a further two-week exhibition at S&S Caribbean Café in Colchester.
Elders interviewed would have their stories audio recorded by four artist volunteers. Each story will be illustrated through photo-etchings portraitures to reflect each individual's journey. Participants would primarily be people who came to the UK as part of the Windrush generation now in their 80s and 90s, or their first-generation descendants and will include a resident from an interracial relationship.
EAF decided to focus on Essex for this initial project because there is no record of this community's experience for this period in Colchester. The black community represents just 1.4% of Colchester's population whose heritage seems invisible. This project will help to bring a better understanding of this group to a wider community. We recognise there is an urgency for this project not just in Colchester but across the UK to build a local archive of first-hand accounts of untold stories of a disappearing generation of black elders before it's lost.
Local organisations were contacted and we were referred to S&S Caribbean Café in Colchester, a hub for the local African Caribbean community. We addressed a group of black elders at their weekly lunch club, to tell them about the project and are pleased to say they are excited to be involved to share their stories.
Four artist volunteers would be recruited to audio record participants in their own homes or at Firstsite Gallery Colchester using interview questionnaires, objects, or photographs as memory prompts. Essex Record Office will provide oral history for the artist volunteers in sound recording, interviewing and editing skills and will issue a letter of completion to each participant. Volunteers would also be mentored by Artist EVEWRIGHT, to develop their drawing skills, bringing an inter-generational approach to the heritage. He would attend the interviews to draw each participant using their original British passports to create 8 unique portraiture etchings to be curated and displayed as part of a visual illustration of each elder's stories. The exhibition of the audio recordings and portrait etchings will be displayed at S&S Caribbean Café during the takeover weekender where members of the public would view the work and meet participants.
A Sunday family fun activity day would encourage elders and families to share their own memories of that period in our Vox pop sessions, or be invited to bring photographs, ephemera to scan to add to the project.
The artist and four volunteers will run a drawing workshop during the fun day to encourage people to engage with drawing. Some elders would have the opportunity to have their portraits drawn by volunteer artists during the exhibition and posted to our on-line scrapbook.
The project will have its own website so watch this space when we announce the launch of the site and the timescale so you can get involved. The project will last 12 months and on completion we plan to tour the exhibition at venues in Essex. ERO will be the repository for the audio recordings. 
If you live in the Essex area and would like to contribute images, ephemera, photos to our project then look out for our autumn newsletter in September and new website and we will tell you more about how you can contribute to the project.
If you are a young black or minority ethnic person interested in volunteering then please email

hello@evewrightstudio.com

with your CV.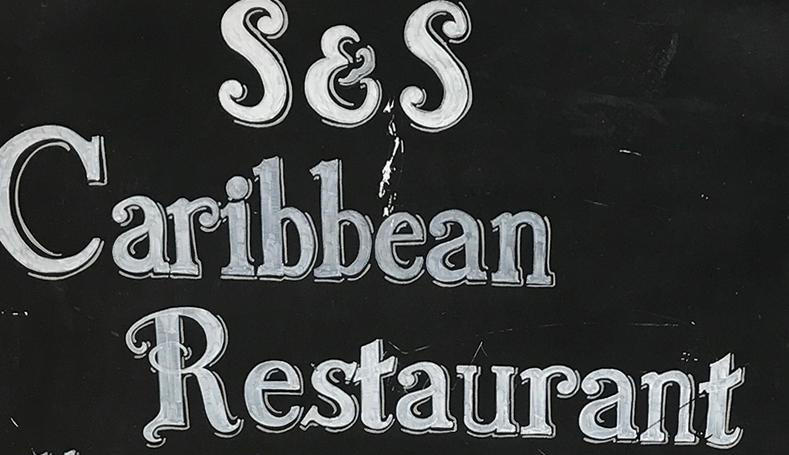 ......................................................................................................................................................................................................................................