Evewright Arts Foundation (EAF) is pleased to announce that artist EVEWRIGHT will create 
Tilbury Bridge Walkway of Memories a unique outdoor site-specific Art Installation at Tilbury Cruise Terminal Essex between September - October 2020. This outdoor art and sound installation will be launched in Art Autumn and as part of Black History Month as we emerge out of isolation to bring this important work to you. This has been a time to reflect on the impact of Covid -19 and how, through this artwork, we respond to commemorate and memorialise the lives of the Windrush Generation and their legacy. 
The bridge will be a memory walk of images and documents installed on 552 panes of glass representing the lives of Windrush pioneers and descendants. The installation features a soundscape of new and existing audio stories that visitors can download on to their devices using QR codes. The Tilbury Bridge installation
will be used as a back drop to a series of live performances from selected artistic practitioners curated by Artist EVEWRIGHT. The theme of 
'Transition for renewal'
 will be explored through experimental drawing, sound, movement, and words.
CONTEMPORARY AND (C&) JULY 2018
CARIBBEAN TAKEAWAY TAKEOVER The installation features ten limited edition photo etchings of elders produced by creative director and Artist Evewright along with audio interviews. Ten selected Caribbean elders from the Windrush generation, who arrived in the UK between the 1940's-1960's shared their stories with the public using voice and sound recordings. Their stories reveal their journeys, the impact of their contribution to British society and their legacy.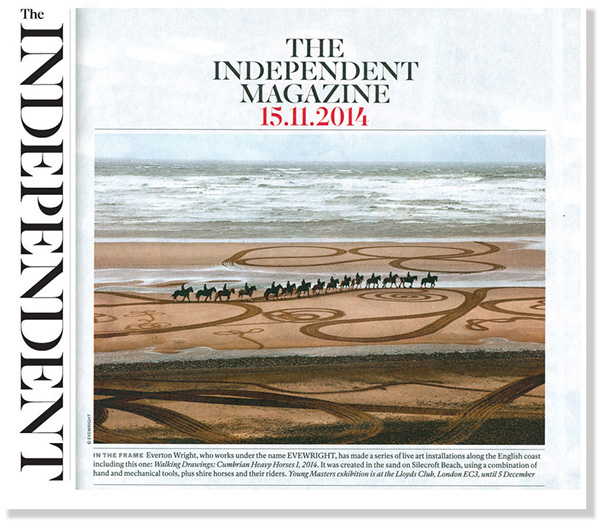 INDEPENDENT MAGAZINE
IN THE FRAME Everton Wright, who works under the name EVEWRIGHT, has made a series of live art installations along the English coast including this one: Walking Drawings: Cunbrain Heavy Horses I 2014. It was created in the sand on Silecroft Beach, using a combination of hand and Mechanical tools, plus shire horses and their riders
ABITARE MAGAZINE
Eight page feature Jan 2013
BBC

EVEWRIGHT's Walking Drawings on show at Royal Academy

EVEWRIGHT's Walking Drawings: Cumbrian Heavy Horses, was created on Silecroft Beach, Millom, during 2010. It features 15 local Shire horses. Over two days, the artist, known as EVEWRIGHT, battled gale force winds to create two short films and a series of large-scale prints. One print image, has been chosen for the Royal Academy Summer Exhibition.

The still image has been selected from more than 11,000 entries this year for one of the coveted spaces at the Royal Academy. It will go on display in the Jeanne Kahn Gallery Five

EVEWRIGHT once worked as a kitchen Porter at the Royal Academy, so to have his picture exhibited has been a dream come true. He said: "Walking Drawings combines the elements - sand, sea, air - to create a new way of making, seeing and experiencing drawing. "Showing this work in London locates this artistic landscape idea in the city."
KUNSTBEELD MAGAZINE 
Holland

Article / The World a Canvas / Charts throughout history how artist have used walking in Art expression 2014
Huffington Post USA

Many street art installations tend to be temporary, vulnerable to the whims of the public domain whose upkeep often involves whitewashing the walls that were the artists' canvases. But one artist, London-based Evewright, is taking the ephemeral nature of public art even farther. He's turned to the beach as his canvas, creating giant swirling designs on the wave-engulfed sands of the British coastline.
Art by Sand-Banksy
It's Fun scrawling your name in the sand- so imagine the joy of getting 50 volunteers and a pack of Horses to carve your 800m (2,600ft) design on to a vast stretch. It took artist Evewright 18 months to plan it but he has certainly made his mark, even if it was for only five hours before the tide came in. 'I thought this would be a good new way to experience a drawing - not just to look at it but actually walk and live it,' said the award-winning painter from Dulwich, south-east London.

The Independent

Walking Drawings: across the Estuaries by Emma Mcfarnon

A team of horses and an old-fashioned tractor might not be the standard tools of an artist, but they are fundamental to Evewright, who uses the British coastline as his canvas. The London-based artist creates large-scale drawings in the sand and asks members of the public to walk the lines. His latest assistants, a Cumbrian riding school and their 15 Shire horses, battled gale force winds to bring the drawings to life.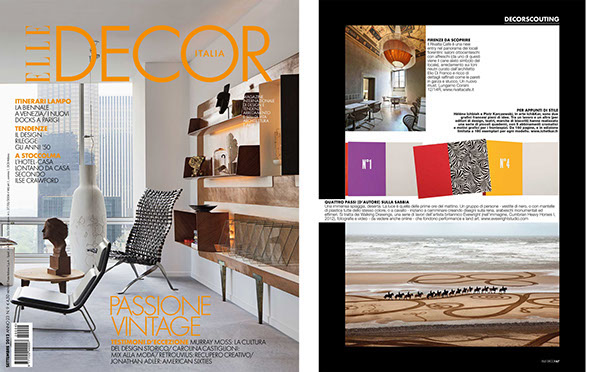 ELLE DECOR ITALIA

Sept 2012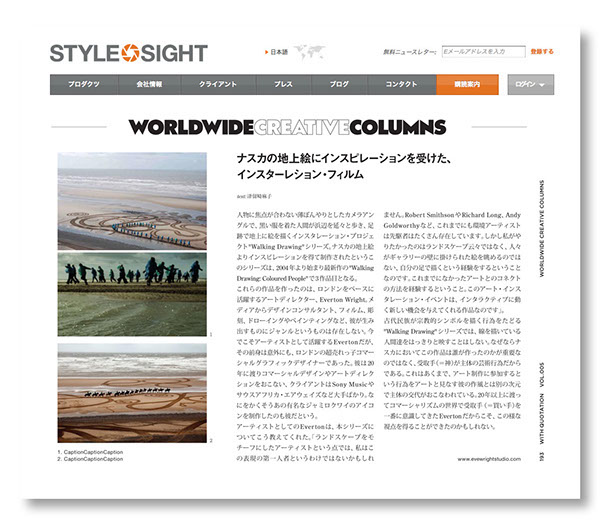 Styles Sight Magazine Japan

www.stylesight.com
www.designboom.com

Walking Drawings on sand art by Evewright
over the last eight years, london-based artist evewright, has been developing 'walking drawings'. the project is a series of live experimental installations created with community participation on sandscapes along the british coastline. There are three pieces that make up the composition, the final two were brought to life over 2 days and captured on film. The first day saw evewright recruit dozens of shire horses and their riders to follow a path outlined by the artst, even in the midst of 60mph gale winds. the second day, groups of blue-jacketed walkers from lancaster, cumbria and london sauntered the artistic trail.
www.culture24.org.uk


Exhibition: Walking Drawings - Across the Estuaries, The Brewery, Kendal,
until March 13 2011

Antony Gormley's eerie sculptural figures on Crosby beach aren't the only artworks making a splash across the beaches of the North West.

At the Brewery's Sugar Store Gallery in Kendal, a photographic exhibition chronicles the rather more ephemeral artwork of Everton Wright, aka Evewright, whose Walking Drawings were created by walking and ploughing across the region's beaches.

Taking place over two days in September 2010, a procession of majestic Shire horses and Cumbrian Heavy Horses tramped across the seashore in a 60mph gale. On the second day groups of walkers in matching cagoules walked his drawings whilst bathed in the golden glow of early autumn sunshine.